So, of course, having cursed this column with the tag of "regular feature" it inevitably failed to appear last week. Naturally, this is down to the fact that the music about to be featured makes more sense in one sonic amalgamut (cool title of an average
Filter
album, as opposed to an actual word one should use in polite society)......
........I think they bought that....on with the tunes before anyone realises..............
I'm still stuck in the conflict between filling gaps in my back catalogue (discs that I have no excuse for not owning, like
Faith No More
- The Real Thing
....I know, right?)
and picking up the best and the brightest releases of this year (don't worry, I won't be missing that
new

Isis
). All this, set against the backdrop of consistently enjoyable but lesser known artists washing onto H-T-A's shores, contributes to a massive flood of music on which to report from a relatively small tap (or faucet, if you must).
Which means there's even less time for rambling - oops - and onto the music:
Propagandhi
For almost as long as I've held a
Last FM account
, this band's sardonic call to military youth,
Die Jugend Marschiert,
has topped my individual track charts. Despite this, I've never managed to pick up the album from whence it came,
'Potemkin City Limits'
. I have the also excellent
'Today's Empires, Tomorrow's Ashes'
but nothing quite hits the immediate gut punch of said track. Even so, they have a new album out that's worth attention from anyone into independent punk with rock sensibilities (like
Strike Anywhere
or
Anti-Flag
? You're there). I'm sure lots of people love these lads already but have another listen to that song anyway......I mean,
damn
.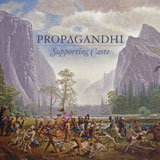 MP3:

Propagandhi

-
Die Jugend Marschiert
Taken from

'Potemkin City Limits'

- Buy


MP3:

Propagandhi

-
Supporting Caste

Taken from

'Supporting Caste'

- Buy
The Thermals
My
post
earlier this month gave some indication that this might be a worthy summer soundtrack. Not entirely convinced on that link after a few more listens, due to the deeper lyrical nature of some of the songs - musing on the future of the world whilst lazing in the park with an ice-pop seems somewhat incongruous, to me at least - but
Now We Can See
is certainly a quality, accessible indie-rock album nonetheless.
Buy
/ Buy
MP3:

The Thermals

-
Now We Can See


MP3:

The Thermals

-
I Know the Pattern
(courtesy of
Insound
)
Hot Water Music
Ah, so here's a 'gap filler' as defined earlier on.
'A Flight & A Crash'
has to be one of the albums that's been recommended to me more times than I've been asked which version of
The Office
I prefer (
British one
, by a small margin....in case you ever need it for a pub quiz). So I plugged that yawning collection hole last week and am pretty chuffed I did so. Right from the get go track of the same title, this is a firey, upbeat slice of post-hardcore/punk rock that must have influenced a slew of bands on the Gainesville scene around and after their time. Chuck Ragan's gravelly tones sound equally suited to this heavier sound as they do to his stripped down acoustic solo material, with which I'm more familiar. Worthy of a place alongside
Far
,
Against Me!
, and
Alkaline Trio
, if your music library contains such tuneage.
MP3:
Hot Water Music
-
Paper Thin
Taken from 'A Flight & A Crash' -
Buy
J.E.L.L.i.
Another where the
original post
probably does more justice than a few sentences here, but it's worth noting that this s/t ep has tremendous replay value. Sometimes tunes from new artists can sound great but then fade on repeat listens, but this one keeps on keepin' on without needing a breather. One in the eye for the bigger guys! And he even thanked H-T-A
here
......infinitely preferable to having one's efforts unceremoniously binned for trying to spread the good word. Cheers!
J.E.L.L.i. - New Dimension vid stream - For these warm summer days we're about to receive
Track available on the J.E.L.L.i. ep - Buy (CD) / Buy (Digital)
Caribou
Caribou produced gorgeous, spacious music with rousing melodic charm on the more recent
'Andorra'
, which brought me back to 05's
'The Milk of Human Kindness'
. Only on the initial listens right now, but this seems like something of a different beast. With more lo-fi moments, intricate passages of synths passing over simple beats, and a less upbeat approach, this is less immediate but glows in a
Boards of Canada
way nonetheless. Another reward for eschewing the current hype and digging back with a known artist. Back to the summer question, though, because it's SO hot in NYC right now.....you need Andorra for these days. So buy both!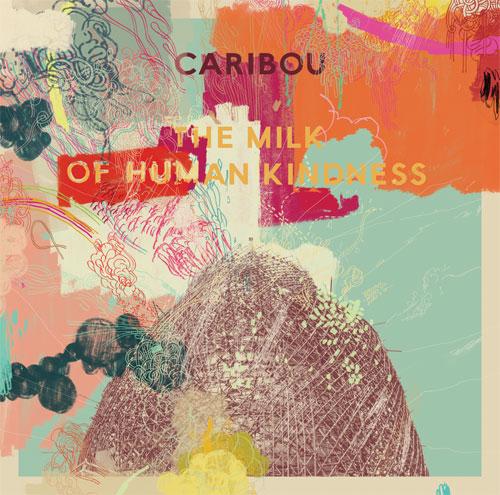 MP3:

Caribou

-

Barnowl
Taken from
'The Milk of Human Kindness'
- Buy
MP3:

Caribou

-

Melody Day
Taken from
'Andorra'
- Buy
(Both courtesy of
Insound
)

But, alas, time wears thin. This is a regular feature though, right? So there's plenty of opportunity for all that............ahem.
"White white walls and hospitals,
all of us feel trivial,
and relative,
tentative and waiting"
----------------
Now playing:
We Were Promised Jetpacks - Ships With Holes Will Sink